Back in 2006 I followed the whole transformation process of a Swallowtail caterpillar, going into cocoon and coming out as a butterfly. It was an interesting journey.

 I filmed the whole process of Butterfly (Papilion Machaon) Swallowtail coming out of cocoon.
I named it 'Save the The Queen' as an allegory, referring to the body of Christ being transformed.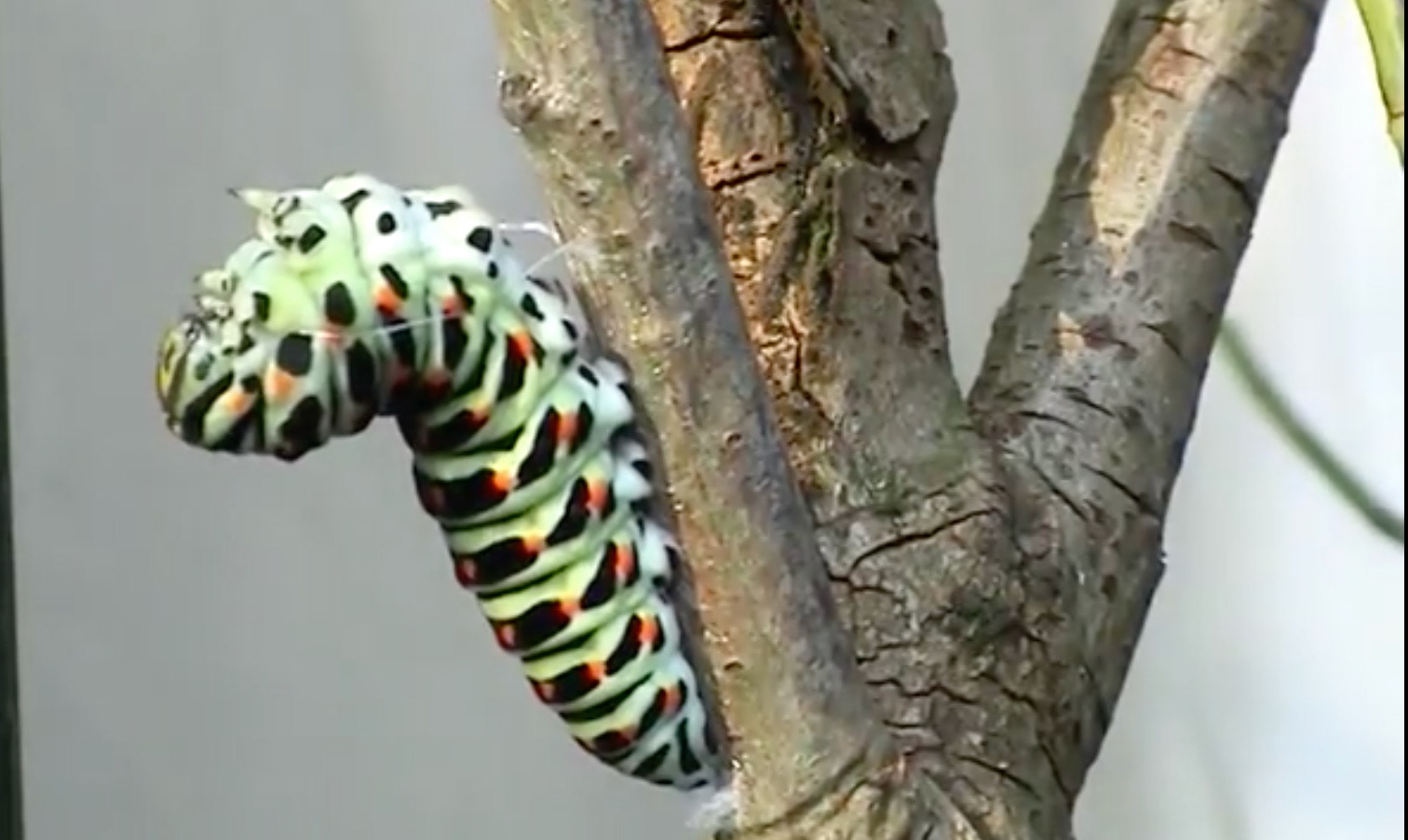 click image and go all the way down on the posts my blog to start from the beginning. Here you can find the whole process of the caterpillars growing bigger, going into cocoon, transforming into butterfly.
Getting some awesome insights about the whole process.